Which Shipping Service Is The Best
It's a common misconception that USPS offers the best rates and business owners are specially prone to this idea. But the reality is the best rates really depend on several variables such as how fast you want your item delivered the size of the package and overall weight.
If you have a package over 10 pounds it will often be cheaper through FedEx or UPS but to always know for sure it's best to take it to a postal center that offers all options so they can tell you what the best deal will be.
Generally speaking USPS is the most competitive and best priced for overnight shipping. They also offer flat rate boxes for packages up to 70 pounds that give you free insurance and tracking making it a very economical solution.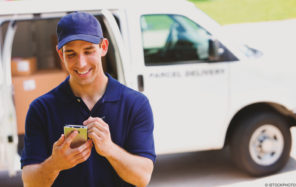 UPS is very competitive with FedEx but often has additional fees for services like pickups. Often the delivery options for packages that aren't current urgent, one through five days, are a little more than FedEx.
FedEx offers quick delivery and insured shipping which isn't always available from USPS. Keep in mind delivery times have big impacts on pricing so as long as your package doesn't need to be delivered in a day or two you will see significant drops in pricing.
For most people what they are really looking for is convenience. That not only means finding a good price to ship their item but also knowing they have options and packing materials available. For residents of West Los Angeles and the surrounding area Mail and More in California has become the best shipping solution.
Mail and More is conveniently located at 2355 Westwood Blvd. in Los Angeles. It's easily accessible from the 405 and 10 freeways and is a quick drive from Century City, Beverlywood, West Los Angeles, Beverly Hills, Culver City and the surrounding communities.
The bottom line is with all the shipping options from all the major carriers you will always have the best rates at your fingertips and you will be supporting a local business.