Latest news and tips on Shipping & Packaging
Viewing posts categorised under: Shipping tips
Posted by mailmoreca_admin in Shipping tips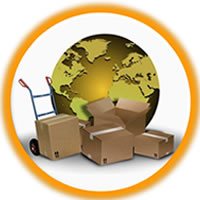 17.07.15
General shipping tips
Think about where you are shipping to. Planning on sending something that could melt, or doesn't do well if rained on? A box full of artisan chocolates might not fare too well if it's sitting on your giftee's doorstep for 12 hours in over 100-degree heat.

Make the recipient address very clear. 

When you retrieve your match on redditgifts' website, below the address, there are links to print a couple different options for address labels. Hand written contents are great, but having the postal service wonder if that "S" is a "S" or a "5" might cause delivery issues.

Keep a receipt or some form of proof of shipping.

 Hanging onto the receipt ensures that if there are any issues with delivery, you have proof, and somewhere to start in tracking it down.
Posted by mailmoreca_admin in Shipping tips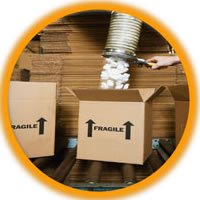 17.07.15
Get It There in One Piece
Last week we published a comparison of FedEx, UPS, and the U.S. Postal Service, based on the wear and tear experienced by a test package we rigged with a clandestine data logger. Among other things, our findings proved that expedited shipping is a technological marvel. A number of times, in fact, our package arrived at its destination earlier than expected. Also, the box really got pounded. We would be tempted to chalk those dings and dents up to the "industrial" nature of the shipping industry, as one carrier's spokesman described it to us—if not for the strangely mesmerizing videos popping up on the Internet that show handlers flat abusing the parcels in their care.