Latest news and tips on Shipping & Packaging
Viewing posts categorised under: Fingerprinting tips
Posted by mailmoreca_admin in fingerprinting tips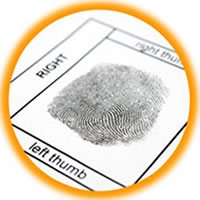 16.07.15
With over 15 years of experience in fingerprinting and live scan services in Los Angeles area we have accumulated many lessons learned, best practices stories along the way. We've found that sharing our stories with you not only keeps you informed but allows you to make better decisions on who to trust for Department of Justice (DOJ) certified, electronic or manual Live Scan fingerprinting. 
Tips for Fingerprinting Live Scan
New Live Scan facilities open all the time and many end up shutting down prematurely due to lack of attention to detail, poor management and shoddy customer care. Trusting your fingerprints to places that sell non-related products and services puts you at risk for delays and even denials of your fingerprints by the Department of Justice (DOJ).