Best Shipping Service to Use for eBay
eBay has become one of the most convenient and fastest services that sellers and shopping enthusiasts like to use. As either a new or seasoned seller, you want to provide your customers with a safe and quick shipping service that will increase their level of satisfaction.
Knowing where to start can be tricky, but worry not, because we, at Mail and More in California can and will provide you with the most cost-effective eBay shipping service for your business.
Who Are We?
At Mail and More, we pride ourselves on being a company that provides shipping services at a significantly lower cost compared to others because we have made sure that our rates come at a discounted price. We have been in this business for 14 years, offering overnight shipping services to all 50 states in the U.S.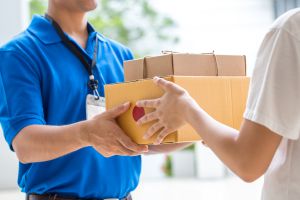 Our Shipping Services for Your eBay Packages
Here at Mail and More, we provide you with both priority and economy international shipping services to at least over 200 countries all over the world. That is why we are confident to say that you can rely on us to quickly ship your parcels for your eBay business. It doesn't matter whether you're shipping domestically or internationally, because we will make sure that your package will arrive on time, making your customers happy with your business.
With our company, you will be able to save more money and more time, which will provide both you and your customer happiness and satisfaction. We have a variety of delivery options just for you, and through our deals with different shipping carriers, we offer discounted prices—as you will see on our website.
Ensuring your satisfaction and providing friendly and reliable services are priorities to us—that is why if you choose our shipping services, you will be able to conveniently arrange a pick-up for your shipment with us. Just inform us ahead of time where we will be getting your package and we will pick up your items. However, if you want to avoid paying the pick-up fee, you also have the choice to simply drop off the package(s) you want to ship in our office.
We are able to ship a plethora of items that range in size and type. Whether your packages contain delicate items or electronics, or if your eBay shop deals with antiques, wonderful artworks or other objects, you never have to worry because we will be able to ship those with no problem. We ship packages of different sizes as well—from small and light, to large and heavy, we will make sure to package your shipment properly and securely so that it will arrive with no damage whatsoever.
That being said, if the items you want to ship don't fit well with any of the pre-made boxes, we are happy to make custom boxes just for you. In this way, it will ensure that your item won't roll around and possibly break if it's in a bigger box while travelling, and it will ensure that it won't be stuffed in a box that's too tight either.
We understand how customer satisfaction is very important to keep your eBay business thriving. That is why we only select and use the best packing materials in accordance with its size, fragility, and value. We give you peace of mind in being able to select the appropriate method of transportation before shipping it off to your customer.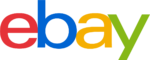 Make Sure Shipping Costs Appear in Your Listings
If you are new to eBay, it's important to note that there is a built-in shipping calculator which can help you identify costs. Your part is entering the weight of the package, including the box and other little trinkets put inside, along with your zip code and preferred shipping service. In this way, eBay will automatically calculate how much the shipping will be, based on the two locations.
Don't Overcharge for Shipping
Buyers avoid listings that have expensive handling fees. Indeed, many buyers are often attracted to making a purchase by the free shipping aspect. Of course, make sure that the price covers the cost of your time and materials, but don't overcharge your customers.
Keep Tracking Information
It's a smart decision to keep the tracking information around 45 days after the payment has been received.
The Verdict
There are many services that sellers can use for sending packages to their clients and customers. However, we are confident in saying that our shipping solutions here at Mail and More are one of, if not the best, shipping services available. If in doubt, get the most accurate price by calling today!